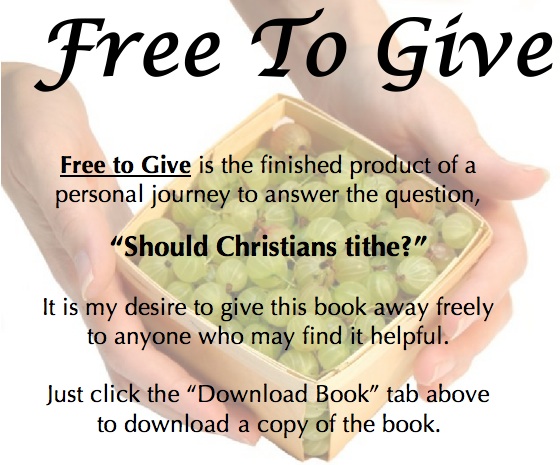 Free To Give is a free e-book answering the question, "Should Christians tithe?" The book is available for free download.
What started as a simple way to get the book, Free To Give, into the hands of others has turned into a website with a life of its own. Due to the requests of readers for more information on the author, more information on tithing, and because the readers shared some really interesting stories of their own, this website now offers all kinds of material on tithing. From unpublished works by the author, reader feedback, and even stories in the news about tithing, freetogive.net now has a wide range of supplemental material on tithing to accompany its primary mission of distributing the book for free.
I hope you enjoy and are edified by the book and this site.
As always, feel free to contact me, the author, from the About/Contact the Author page.